Do it in Phases – Outdoor tip of the Day
Remodeling is a process and usually done in several different phases. This beautiful Piper Glen home in Charlotte needed an area for a Chicago Brick Oven as well as preventing future erosion. We expanded and matched the paver patio. We installed some NE River Jacks, drainage and TifTuf Bermuda sod. Jaime Flora Daniell is happy and her Outdoor Living space is spectacular.
What we do…
We do outdoor living for a living
As an exterior designer for over 15 years, Mr. Outdoor Living is an outdoor living artist. Each day we listen to our customers and help them create what they want. As a trusted professional, our expectations are simple. We treat everyone with care. We strive for excellence in every aspect of your outdoor living project. Our customer service is outstanding and our workmanship is always professionally built with pride.
You should fully experience your outdoor living space. Sometimes you just want to relax and unwind. Other times, you want to play, entertain, and of course… celebrate while cooking, dining, and drinking. There are times when you want to work while enjoying nature. Other times, you just want to dream or have a romantic evening outdoors.
The American Institute of Architects reports that seven in 10 architects have notice an increase in outdoor living's popularity, while only 4 percent noted a decrease. A Houzz survey also notes that 70 percent of homeowners want a contractor who is an expert in his field – a sharp contrast to the DIY mentality in the early 2000s.
Creating your custom tailored outdoor living area can be overwhelming
However, Mr Outdoor Living creates an environment like a luxurious concierge service at an expensive resort. The discussions have intelligent focus and the results are accurate. There is no fee for this service. It's just how they do business.
Mr. Outdoor Living provides each homeowner, usually during the first meeting, with a free outdoor living design as well as accurate pricing. You can thoroughly shop for your hardscape, landscape and elements with us. With a diverse selection of paver products, living shrubs, and elements like water features, fire pits, and outdoor kitchens, the process can sometimes feel overwhelming. That's why we do what we do for a living. We make the outdoor living process as stress free as possible while providing accurate pricing. Finally, you can work with an honest local construction company that's provides you with a fun shopping experience.
"Most homeowners don't embark on yard projects looking ahead to the day they will eventually sell their homes," says J.C. Henry, CEO of EP Henry. "But it's nice to know that the day-to-day enjoyment of a beautifully designed yard can be capped by an impressive ROI when it comes time to sell." A well designed outdoor living space can deliver a high-end return of investment.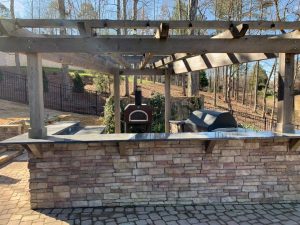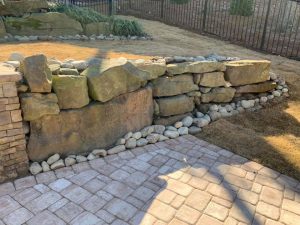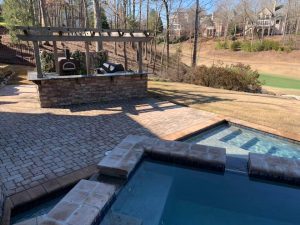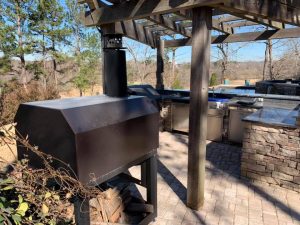 Want More!
We do outdoor living for a living. As an exterior designer for over 15 years, Mr. Outdoor Living is an outdoor living artist.  Above all, each day we listen to our customers and help them create what they want. As a trusted professional, our expectations are simple. We treat everyone with care. In addition, we strive for excellence in every aspect of your outdoor living project. Furthermore, Mr.Outdoor Living's customer service is outstanding, in other words, our workmanship is always professionally built with pride. Above all, we look forward to creating your Outdoor Wonderland! In conclusion, click here to Contact us and do not forgot to check out our brand new Instagram Channel and to subscribe to our Youtube Channel for more Outdoor Living tips daily! #mroutdoorliving