Outdoor Kitchens & Bars
Cooking with a custom built outdoor kitchen can be the highlight of any backyard party. The bar is where adults hang out, laugh and truly enjoy themselves. The combination of the outdoor living elements are key to the construction. Mr. Outdoor Living solves this problem.
Whether you are hosting guests or preparing a meal for your family, outdoor kitchens are useful. Most outdoor kitchens also serve as a bar and is a natural gathering place for conversation. With beautiful stone work and stainless steel appliances this element is a showcase of elegance. This is an investment of luxury and efficiency.
No longer will you need to go back and forth into you home to relish a feast outside. You can have your outdoor kitchen grill and burners cooking a meal while your beverages stay cold in the refrigerator under the natural stone bar. Everyone can be around you, sitting on bar stools, while you prepare the banquet. If uncle Fred wants another burger, you don't need to move. If your daughter Olivia wants to tell you her day, you don't need to do anything but stay where you are and listen.
Everything is possible when creating your ultimate outdoor living space. Your outdoor kitchen area might be already purchased and in your backyard now. All you need from us it to build you your hardscape patio and landscaping around it. Or, you may need us to custom-build your own outdoor kitchen complete with concrete footing, rebar, cinder block, stone façade, natural stone capstone, appliances and the gas line. Either way, entertaining and celebrating with food during any holiday or weekend is better when you don't have to miss the party because you are inside cooking for everyone.
Indulge into realty with a custom-built outdoor kitchen. This element can be built within an existing outdoor living space or part of a new empty backyard. The first step is for one of our elite designers to visit your home and provide a free estimate along with honest advice. But before we can provide you with this no obligation service, you need to contact us.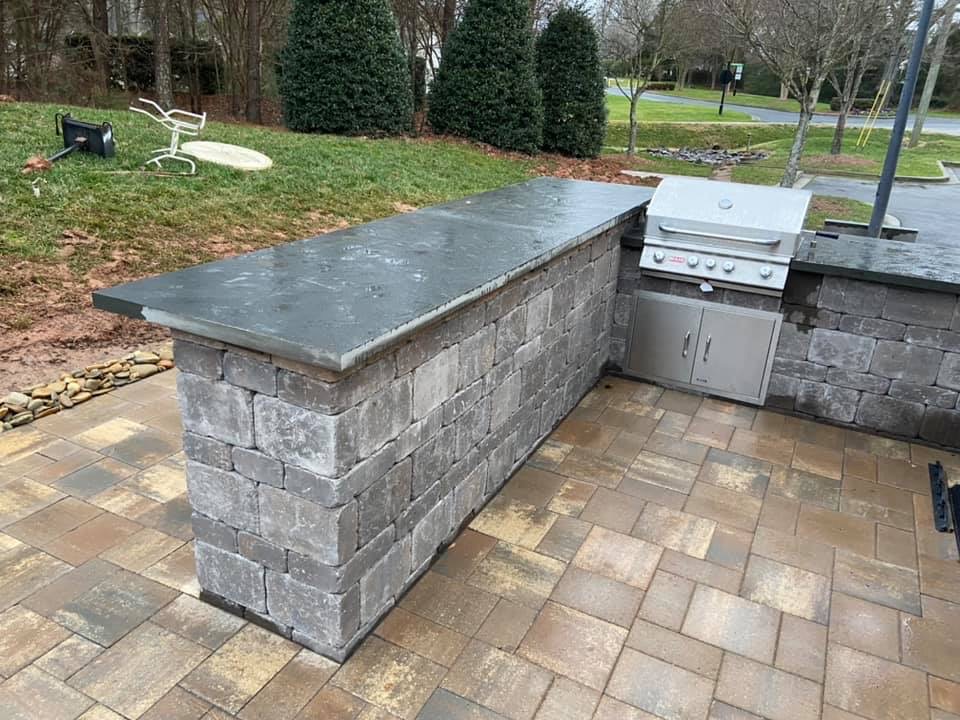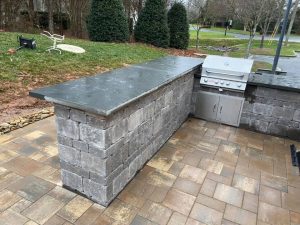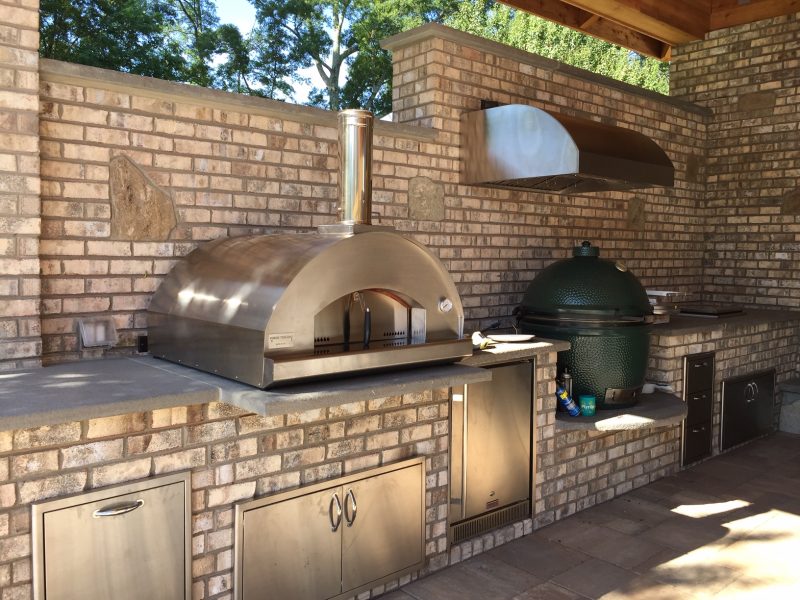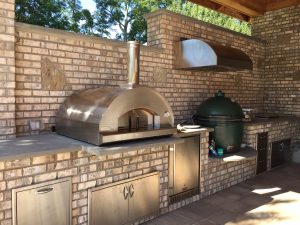 Client Testimonial
"Bill was great and would absolutely ask him to come back for more work. He did exactly what I asked of him and realized that I should have asked for more. Have a detailed vision, plan, and Bill can make it happen. Thanks Bill"