Plantings
Your landscaping is the ultimate majestic beauty of your home. With so many seasonal colors and diverse species of shrubs and trees, a state-of-the-art landscape around your home creates a masterpiece to be adored. "When I bring a buyer to a home that features state-of-the-art landscaping and elements like a fire pit and high-end pavers, there's an immediate assumption that the inside of the house will be as spectacular as the outside," says, John Duffy of Duffy Real Estate. "The new mantra in home buying is location, location, landscape."
"Today's homeowners want to extend their living areas, so they're choosing to create outdoor living spaces," Blasé DeMichele of B.DeMichelle Inc. based in Media, PA. "Landscaping is like a room addition without the roof. When you put it in those terms, it's easy to see why a backyard renovation has such a high return on investment". Now ROI is not everything. The excitement of driving into your driveway with an amazing front yard landscape is priceless. This is your home and you should enjoy the way it looks.
Your entire home can have a custom chosen landscape full of four seasons of color. We can take you on an enjoyable shopping experience to choose your trees, shrubs, and perennials. Furthermore, we can complement your landscaping with a dryscape of boulders and NE River Jacks (under downspouts). For some, that is their taste, for others, a clean look is required with Boxwoods and Emerald Green Arborvitae trees.
A few of the tasteful landscaping items are:
Pink Sasanqua Camellia
Kaleidoscope Abelia
Tuscarora Crape Myrtle
Ruby Loropetalum
Osmanthus Fragrans
The selection of the landscaping materials are just one step. The personal placement of each item is essential for us at Mr Outdoor Living. It's important for us to be patient and get it right the first time. A professional landscaping bed edge is also imperative to any homeowner that wants a state-of-the-art outdoor living project.
Don't worry about it, we design and place your plants for you!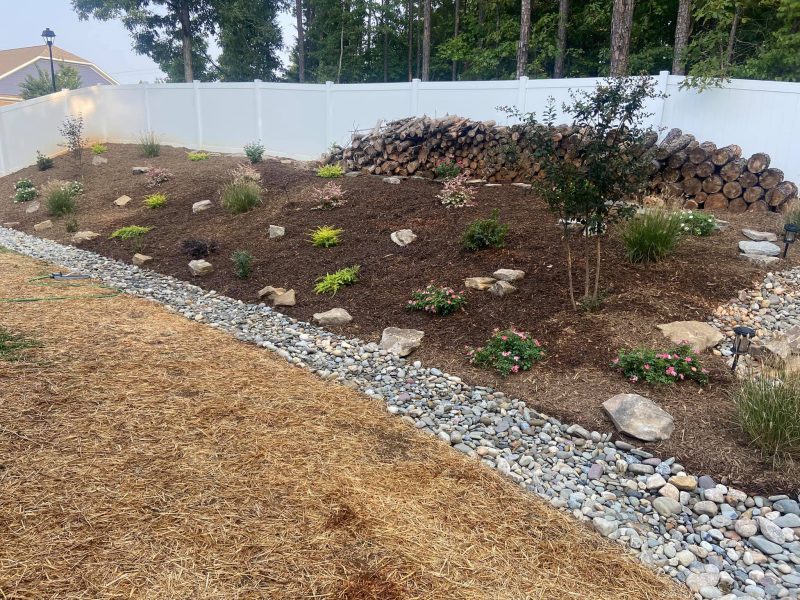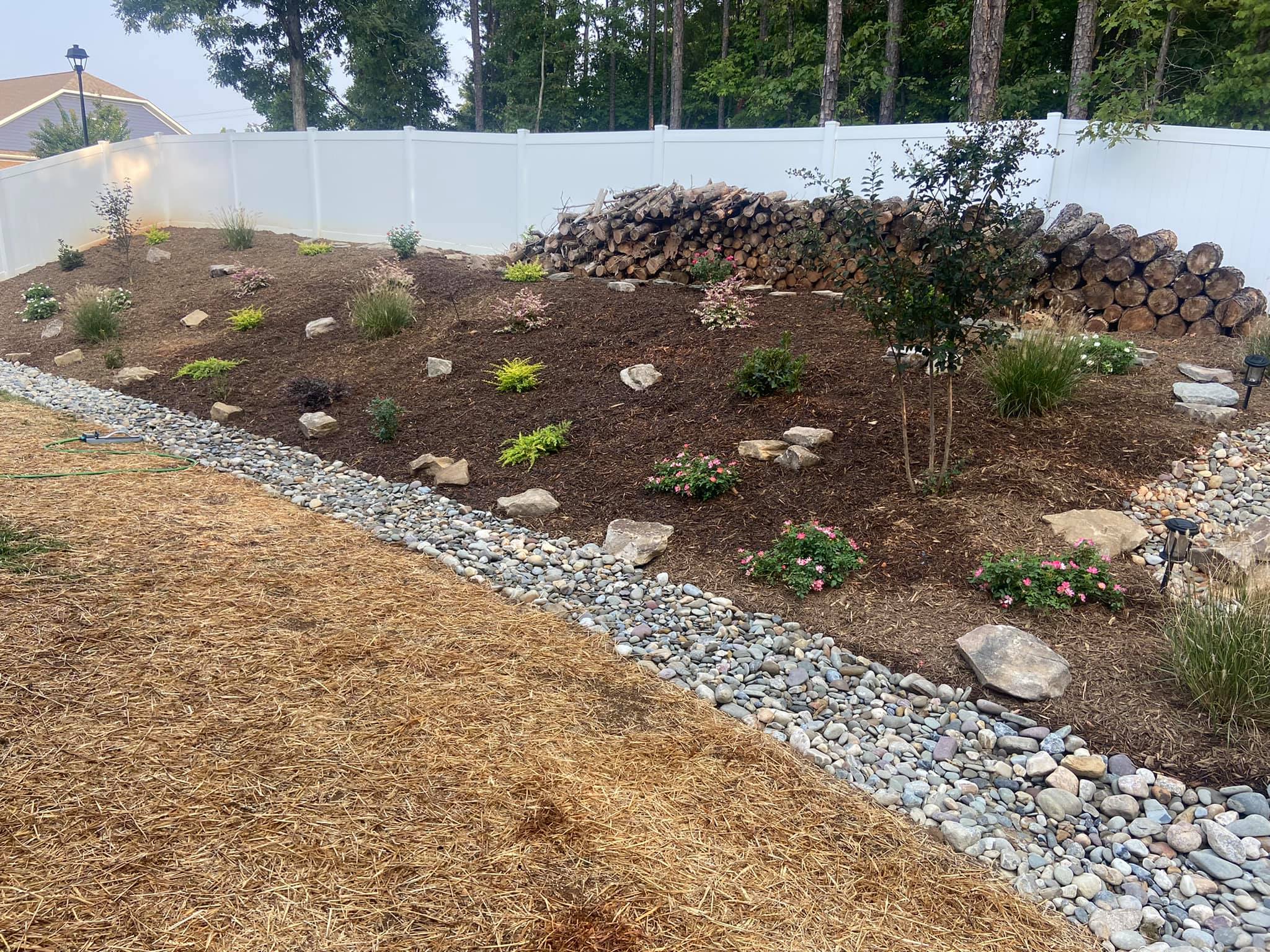 "Couldn't recommend more! Bill is an absolute rockstar! He made us feel like we were his only clients (which we most certainly are not – this team is busy!), advocated for us throughout the entire process and always put our needs first. Bill, Luke and the rest of his team brought our landscaping vision to life so flawlessly, with such incredible service, and were a joy to work with."
"Bill and his crew was amazing to work with!! We had trees surrounding our entire home and they trimmed & removed over 40 trees, opening up the entire front of home by grading & seeding the property. Very reasonably priced, and communicated with us every step of the way. Would use Mr. Outdoor Living again in a heartbeat, highly recommend them to anyone looking to get outdoor yard work done!!"