Retaining and Seating Walls
Retaining walls are structures that have serve many different functions for residential homeowners. They can be used to help prevent soil erosion, stabilizing slopes, increase home value and also for aesthetic appeal. In order to build a retaining wall it takes careful planning and knowledge to construct a long lasting wall. At Mr. Outdoor Living we have the knowledge and experience to help design and construct a retaining to suit our clients needs.
If your yard has steep slopes or are trying to prevent soil erosion, looking into a retaining wall could help your property both functionally and aesthetically. Retaining walls fight against eroding surfaces by preventing rainwater from washing off the soil on your land. Steep slopes also create a challenge since it leads to the soil moving downward. Retaining walls can prevent the soil from sliding down and also adding a visually appealing touch to your landscape.
Mr. Outdoor Living offers a large selection of materials, shapes, and colors to help enhance your home's landscape. When building your retaining wall we make sure that both the structural integrity and the appearance are top priorities. Size is not an issue for our team of experts. We will help you design and install a retaining wall that you can be assured is of the best quality.
We provide all of our services in the Charlotte area as well as Matthews, Monroe, Weddington, Waxhaw, Pineville, South Park, Mint Hill and many more surrounding areas. Our team at Mr. Outdoor Living have years of design and installation experience to help you with any project you have in mind and make sure that it is done right. Please contact us with your project ideas so we can start making your outdoor living space what you always dreamed of for you and your family.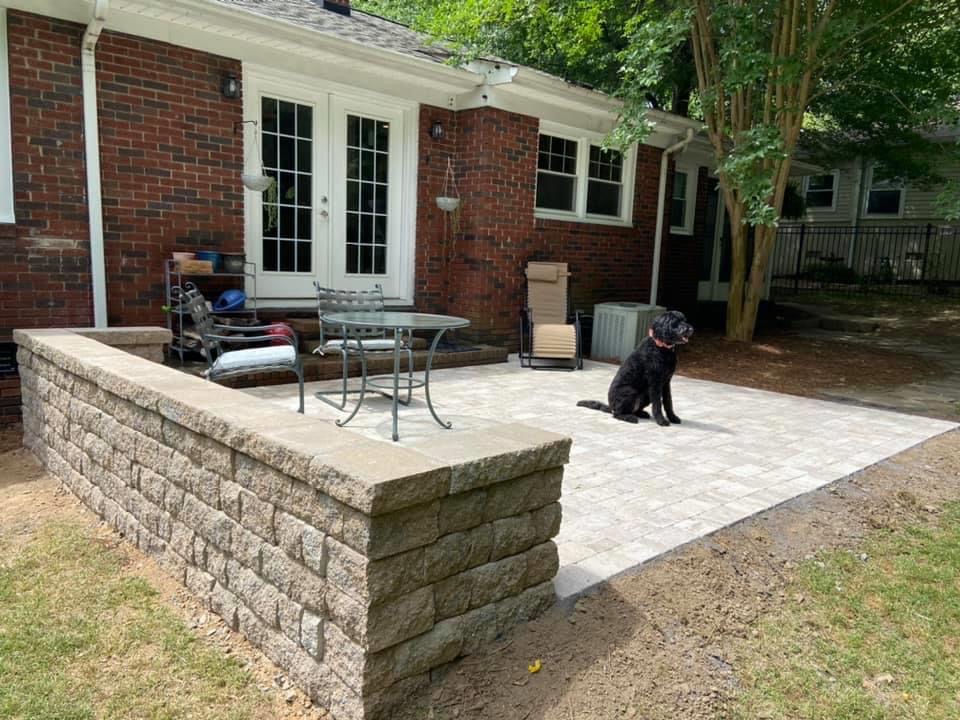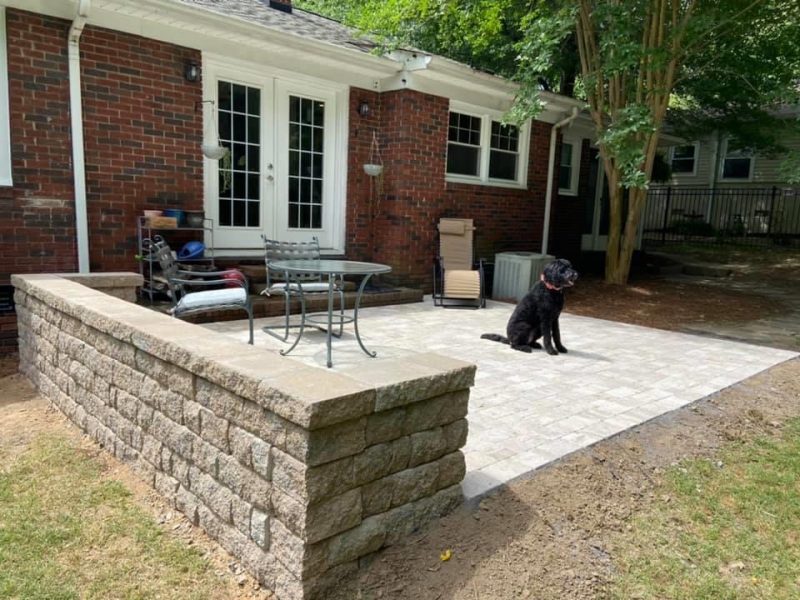 Seating Walls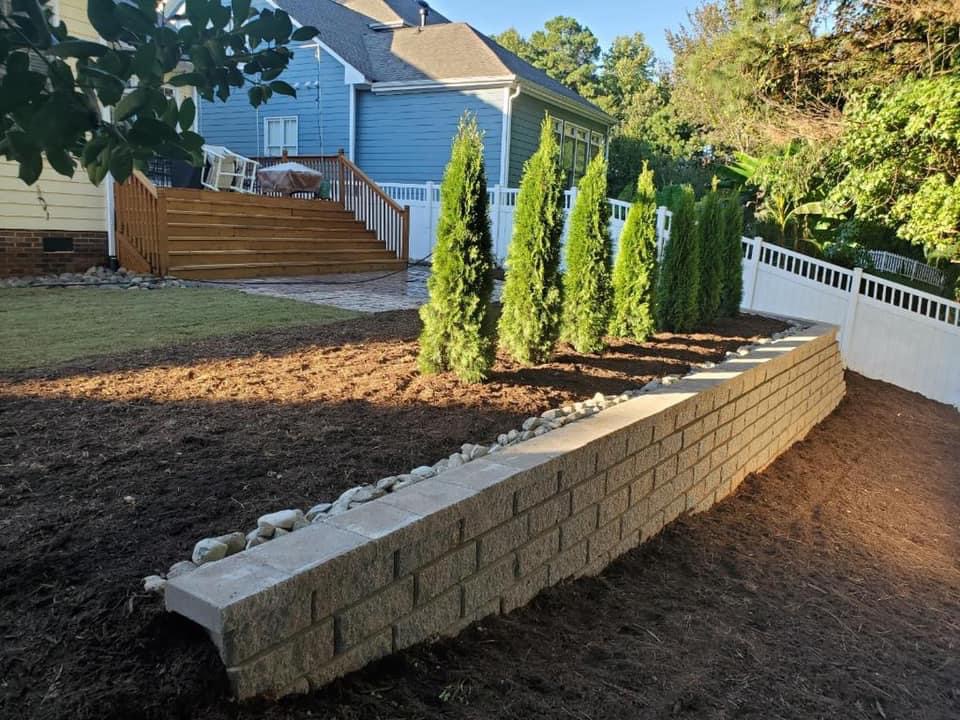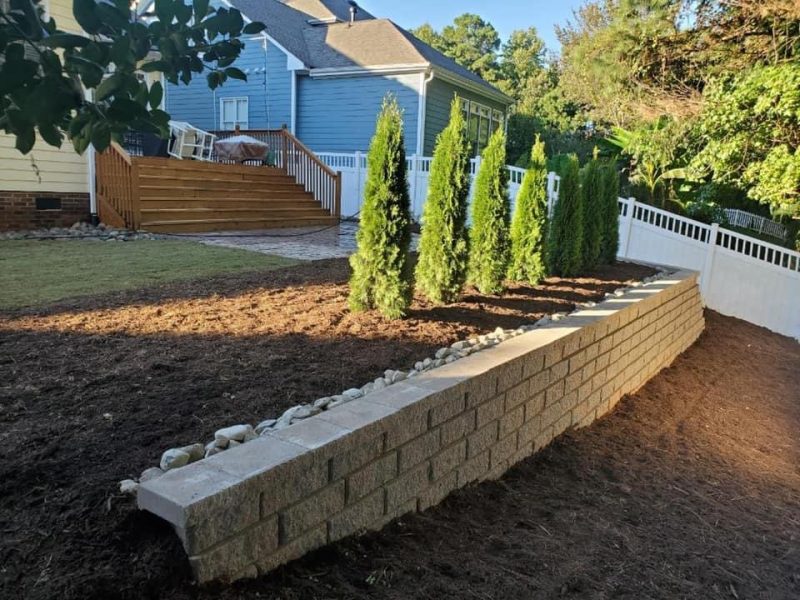 Modular Walls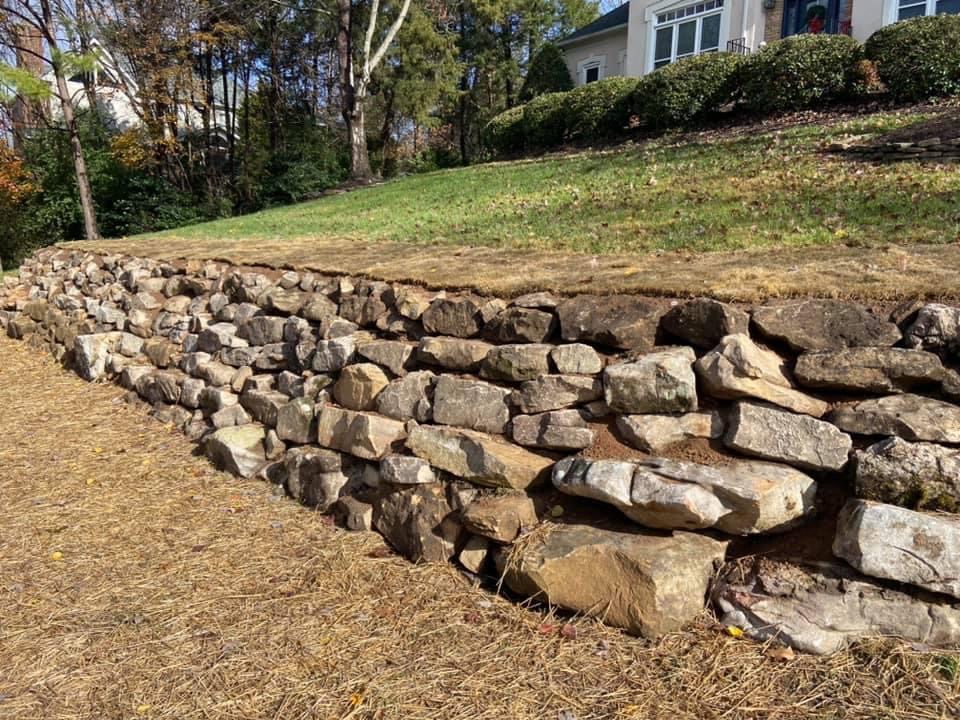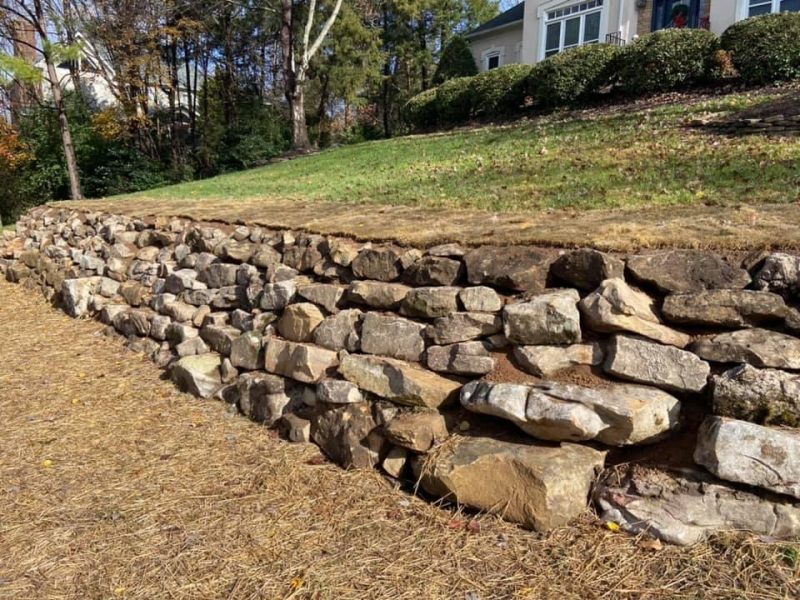 Client Testimonial
"Mr. Outdoor Living is everything a contractor should be! Highly qualified, professional, efficient, responsive, fairly priced, and passionate about what they do! Bill has meticulous attention to detail, asked us tons of questions and challenged things we "thought" we needed to save us money and give us more bang for our buck.
Bill takes pride in his family business, and never lets a "teaching opportunity" pass by with his sons and crew. The crew was excellent and respectful of our property, and Bill came every morning to inspect/guide the work and speak with us. Bill and Luke were flexible and accommodating even as the work began (we changed the position of the firepit fifteen minutes before they broke ground, added some transplanting of plants, etc)
Both the front yard and back turned out better than we even envisioned. With our small front yard and steep slope, it would've been easy to overwhelm the space, but the stone work beautifully complements the space and the plants were thoughtfully planned and arranged. Bill promised us amazing curb appeal and he didn't disappoint.
Our new backyard patio (with seating walls, corner firepit w/mantle and pathway connecting our deck) looks amazing! The space was transformed from virtually unusable to aesthetic and inviting. Just like the front, the back project had potential for overwhelming the space, but instead, it's perfect for any size gathering…morning coffee, family meals al fresco, wine nights with friends, dinner parties, and beyond!"