Water Features
Hearing the soothing sounds of water in your outdoor living space can relax you for hours. The peaceful water feature is also a magnificent element to gaze upon while spending your precious time outdoors. From a large waterfall with long cascading streams to a delightful bubbling rock, a professionally built water feature is a wonderful outdoor living element to enjoy.
Watching waterfalls has always been a treasure to witness. Now you can enjoy this all year long. If the sounds of rushing water over boulders, stone and rocks are not your pleasure, then maybe a custom drilled boulder bubbling over the sides would be recommended. Instead of staring at the TV or your computer screen for hours go outside and look at your outdoor living space. We can create your own wilderness of wonder. You can even have your own ecosystem with a pond full of Koi fish.
Having natural spaces to gaze upon is important in our busy lives. Looking at mother nature and listening to the birds singing can be relaxing. Adding a custom-built water feature to that environment only enhances the senses and increases the enjoyment of your view. You don't have to drive several hours or hike many miles to appreciate this majestic element.
Our custom-built water features can be built in several sizes. Your yard and our expert team will determine what is in your best interest regarding adding this element to your outdoor living space. While sitting on a large boulder next to your water feature with a cold beverage in your hand you can image feeling relaxed. You can look down into your waterfall as the rushing water flows and feel peace and joy.
Whether you are entertaining guests or home alone, adding a custom-built water feature is a sound investment. Sometimes it's nice to come home after a stressful day at work and tune out everything but the present moment. Wouldn't it be great if in that moment you were comfortable outside appreciating your outdoor living space filled with a landscape containing a water feature?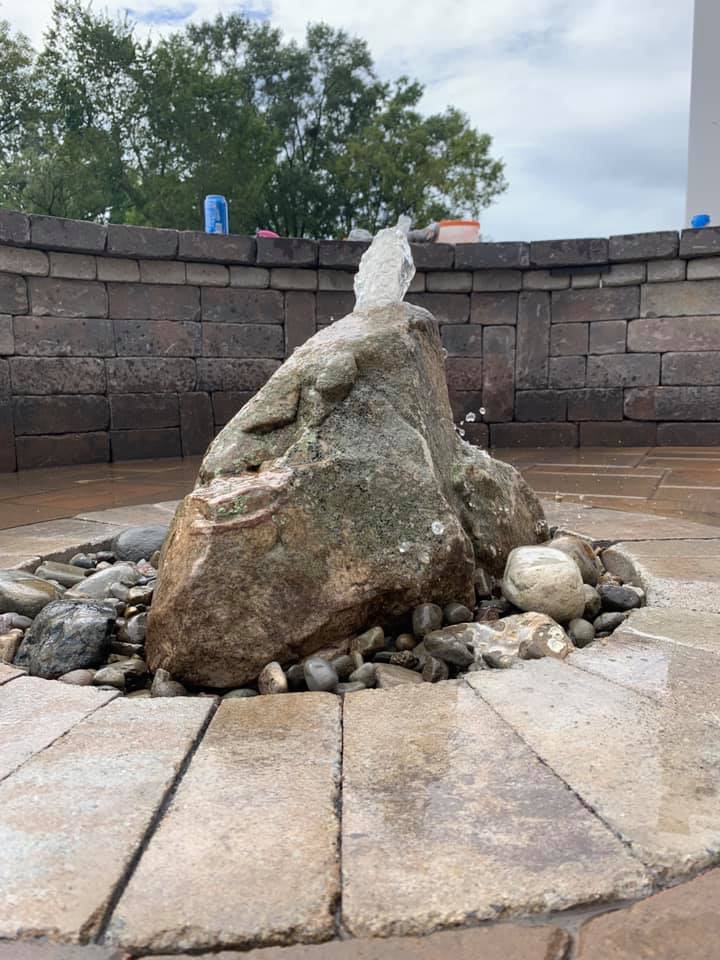 Bubbling Rock (s)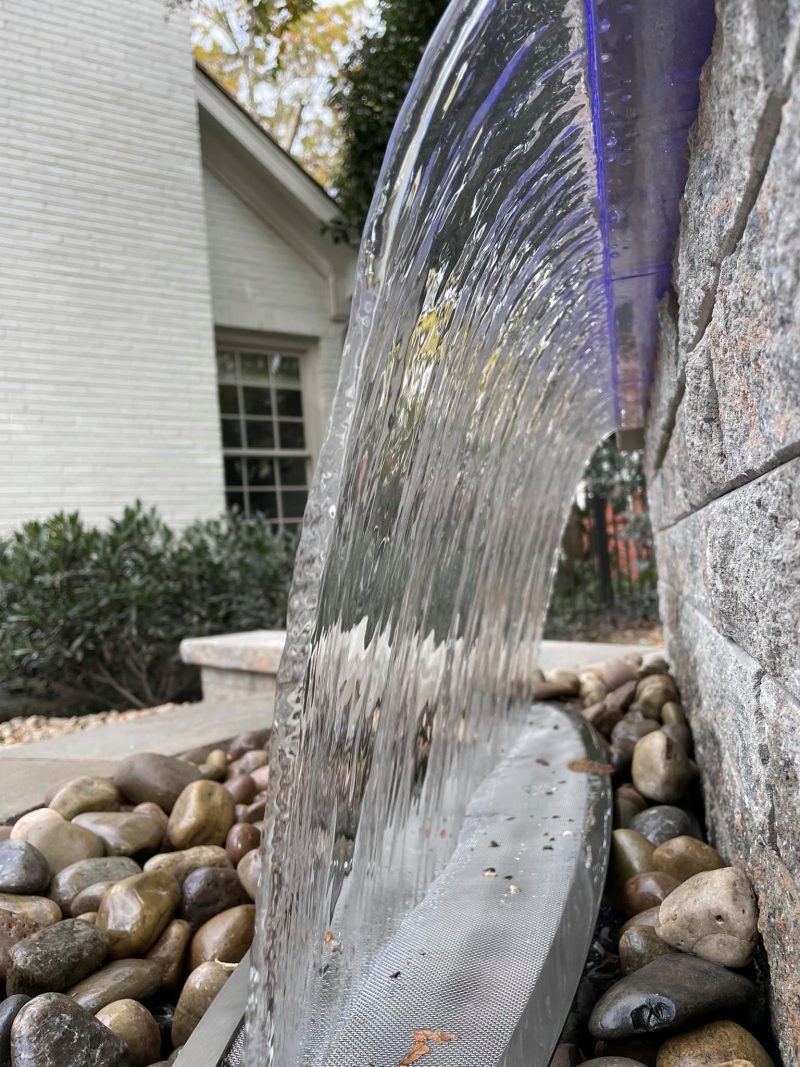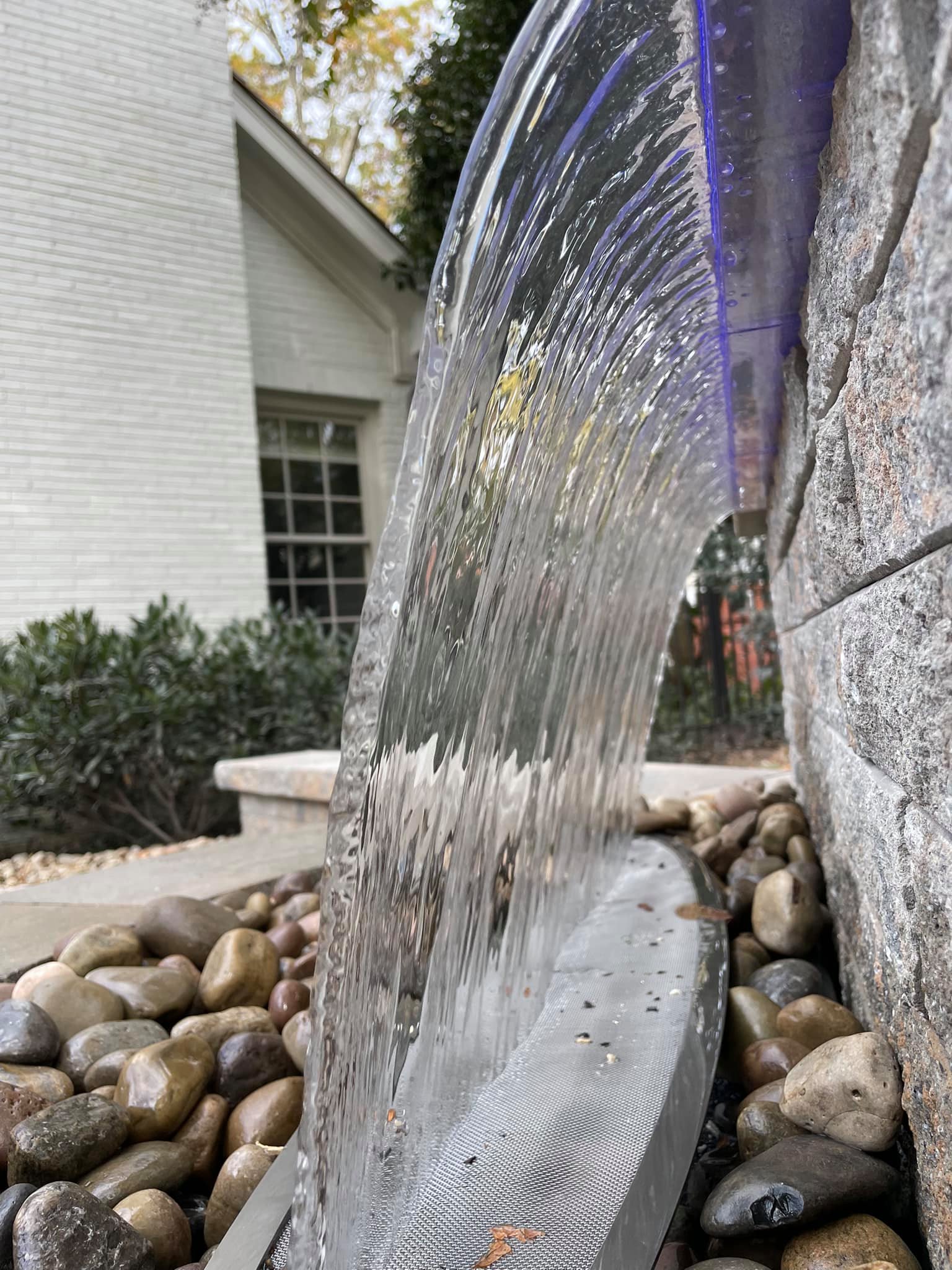 Formal Spillway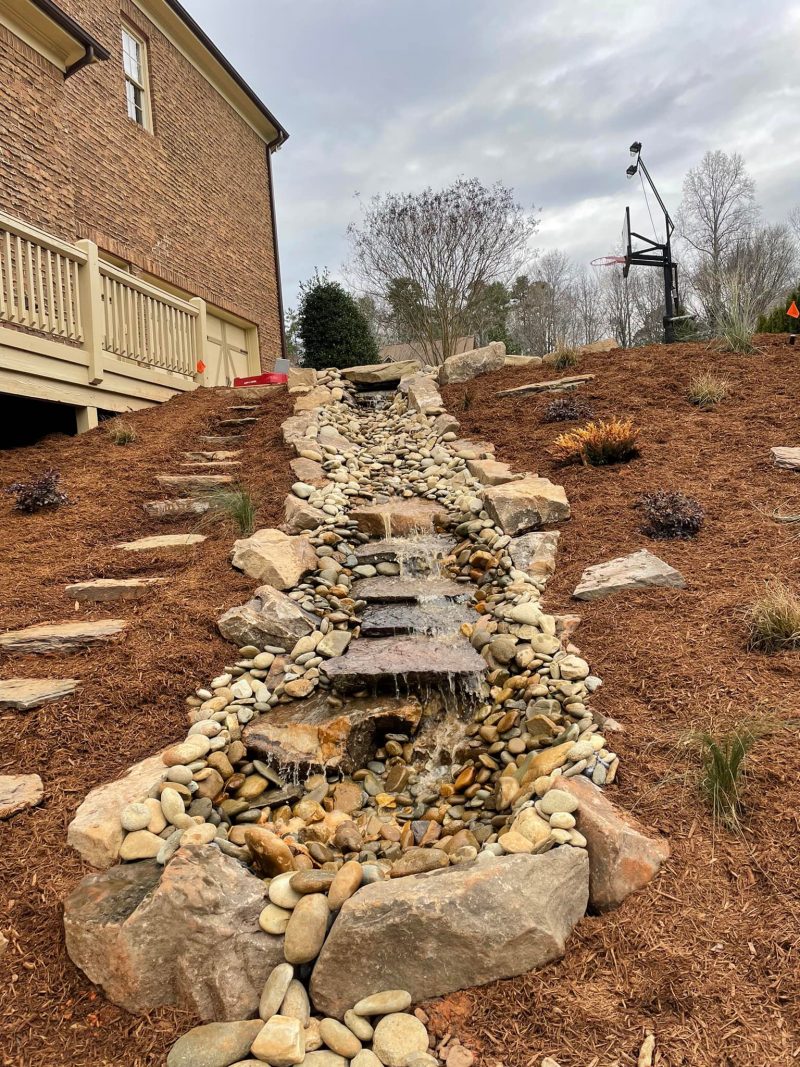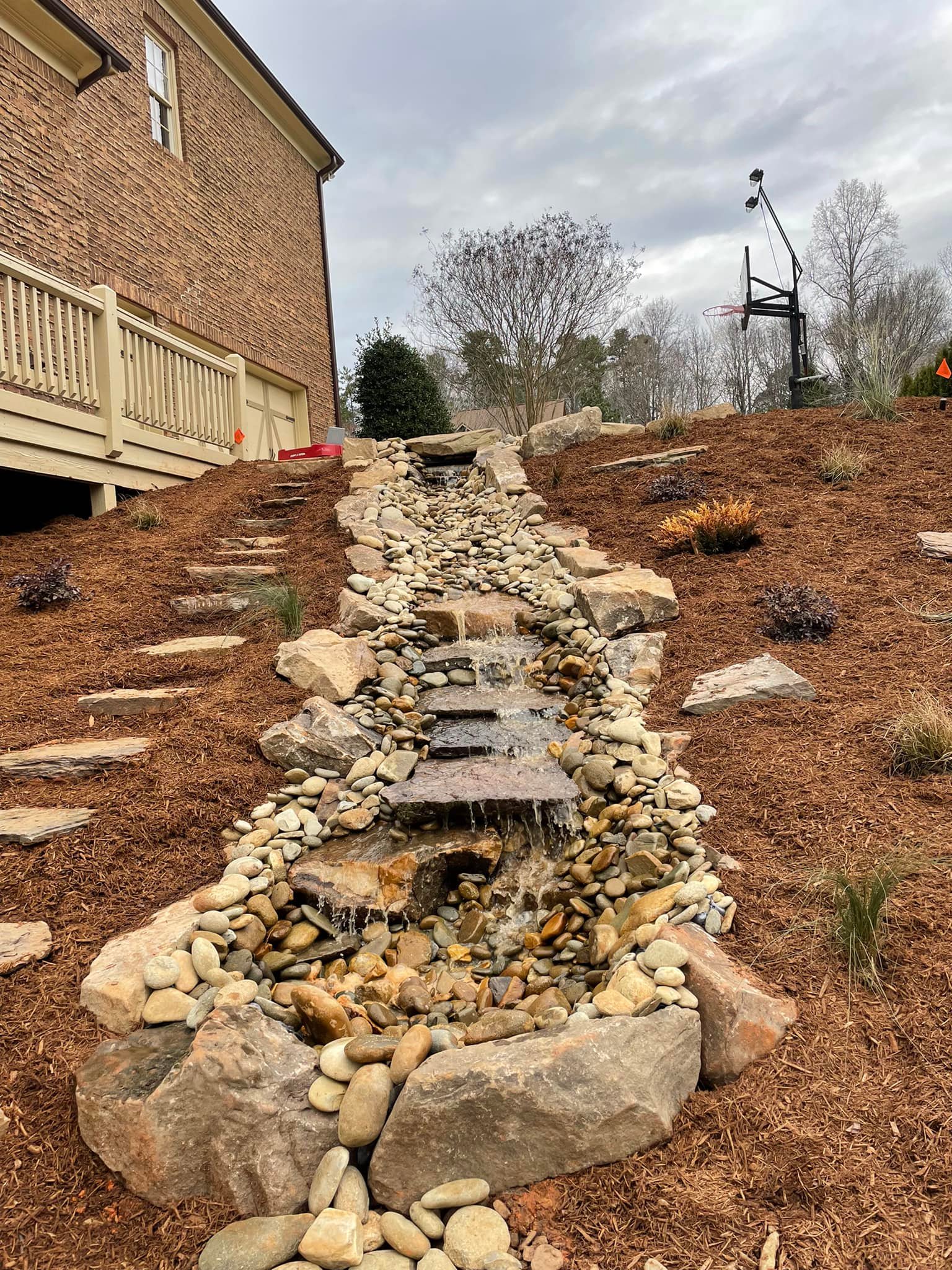 Natural Stone Falls
Client Testimonial
"We used Bill and Mr Outdoor Living to do landscaping, hardscaping and dryscaping at our home. We could not have been more impressed! Every expectation exceeded! We will be using them for needs that arise for years to come.
If you are looking for a landscaper in the Charlotte area, I cannot recommend Mr Outdoor Living enough! We would not use anyone else!
Things that stood out –
1. Bill listened to our needs and goals. He went above and beyond in implementing the solution we had in mind!
2. Bill was conservative on costs and stayed within our budget
3. Crew was professional and the overall project was efficient! Our project only took 2 days!"