One of the best investments is investing in your home. Having the curb appeal landscaping look great all your long is not an easy task. However, Mr. Outdoor Living has a simple plan to achieve a maintenance free landscaping project that looks magnificent during all four seasons.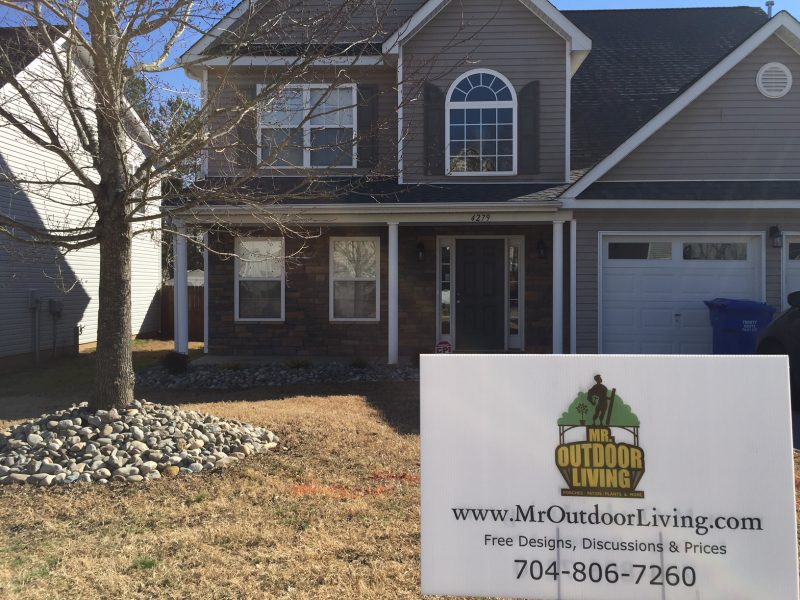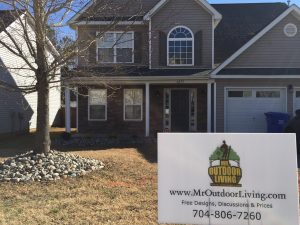 For this project we did the following:
Tore out an existing cracked concrete patio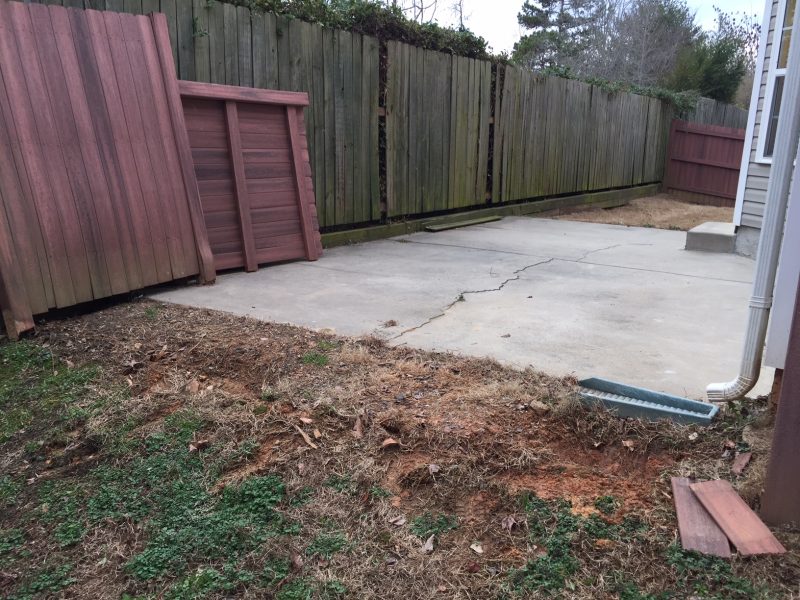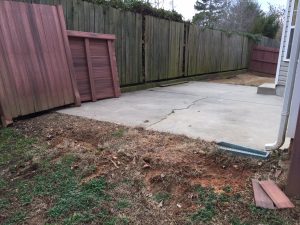 Installed a Pavestone Earth 2-piece pattern paver patio complete with an ABC base, screenings and mortar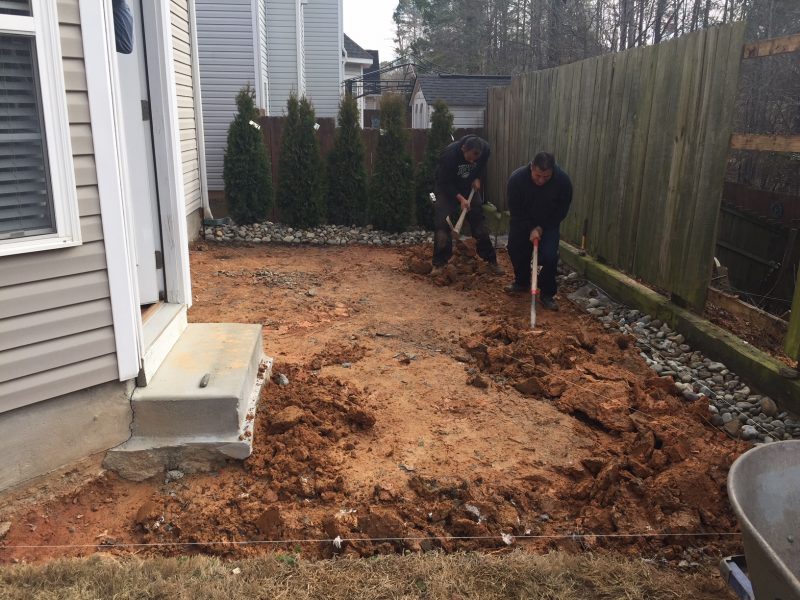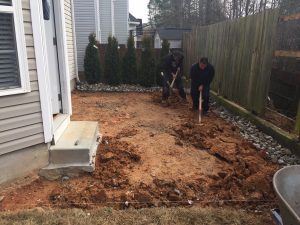 Installed landscape fabric landscape fabric in all of the new and existing landscaping beds, plus an area (approx. 40' long x 12" wide x 6" depth) along the fence for drainage into the two existing catch basins and install approximately 3 ½ tons NE River Jacks (approx. 1" – 3" sizes)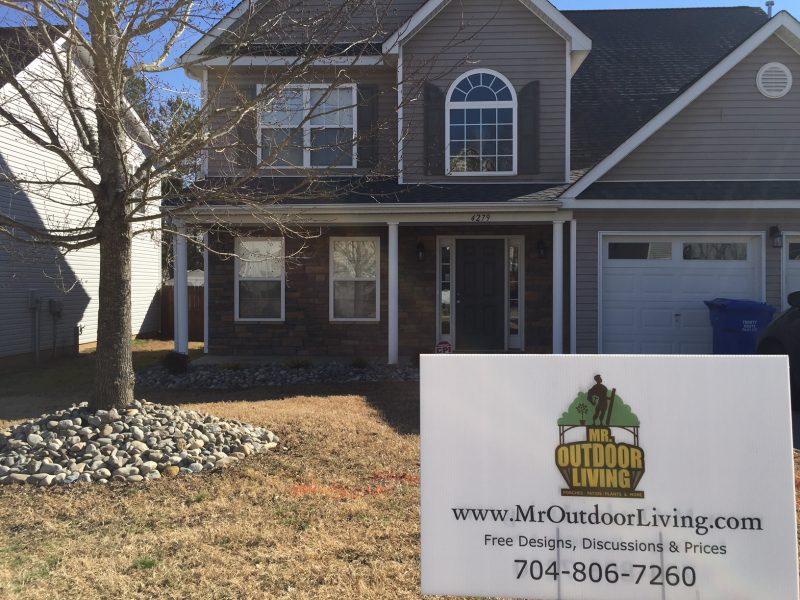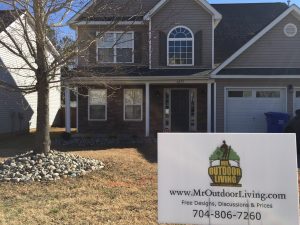 Installed Sunshine Ligustrum shrubs (3g)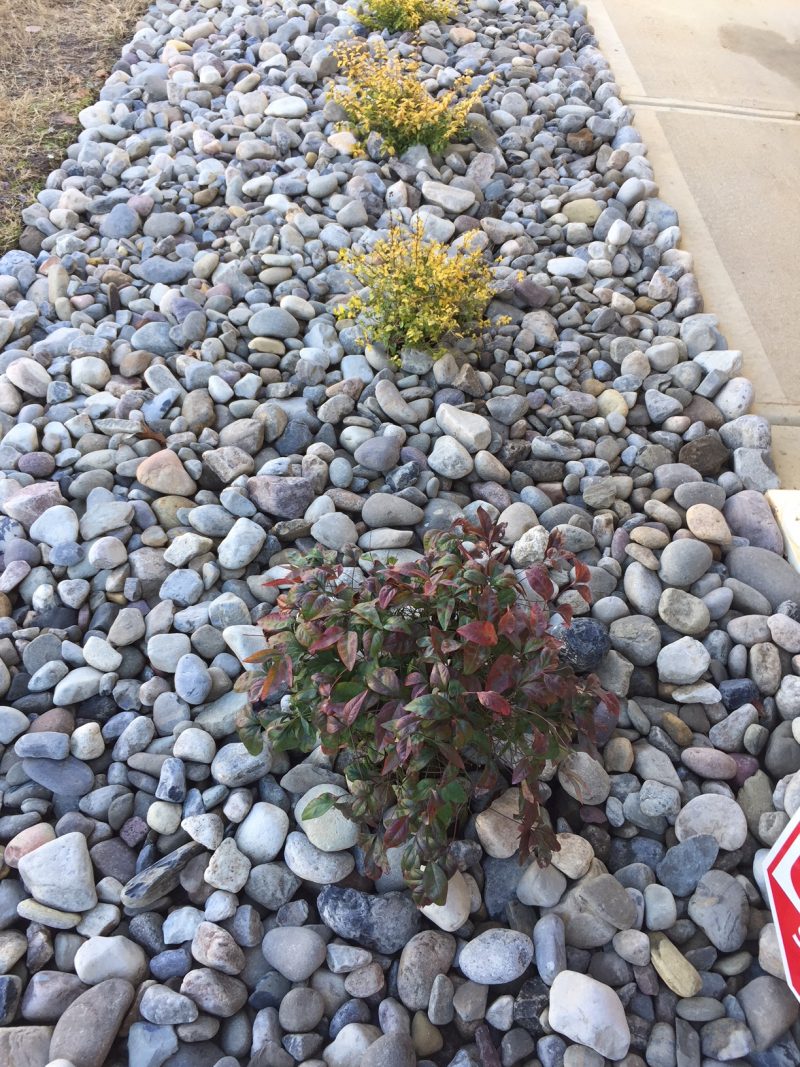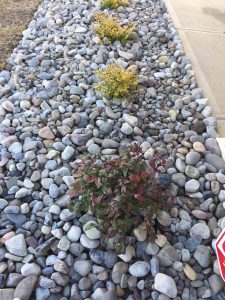 Blush Nandina shrubs (3g)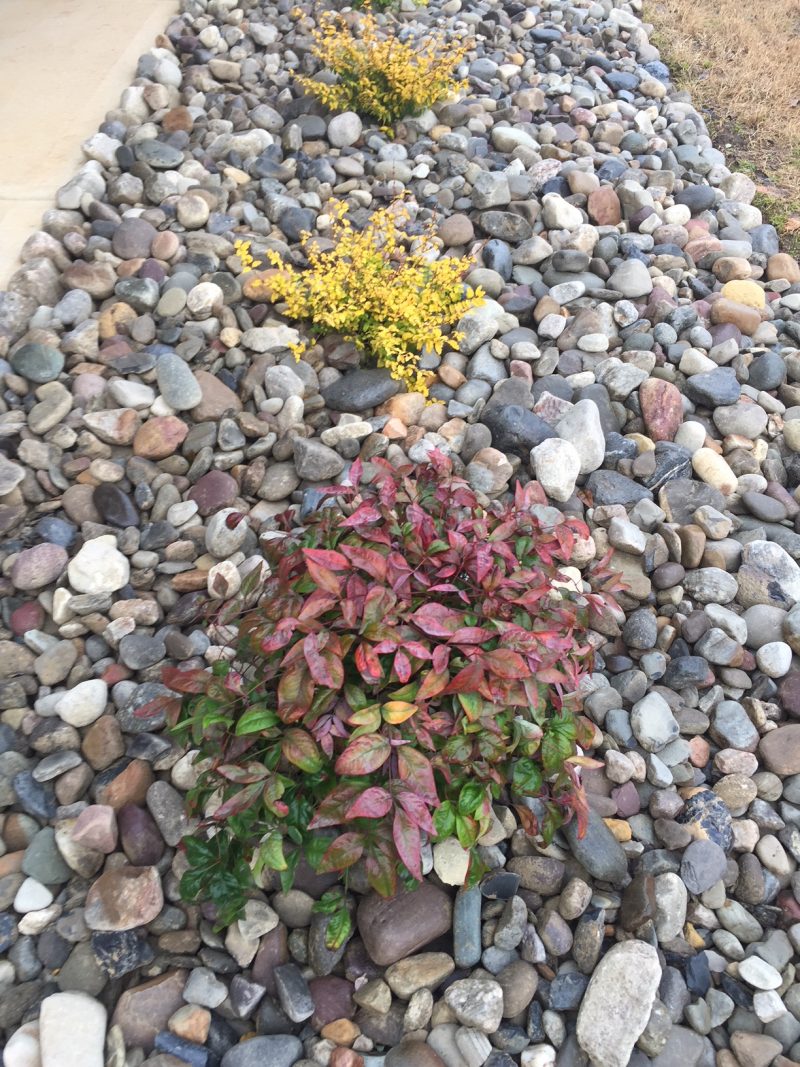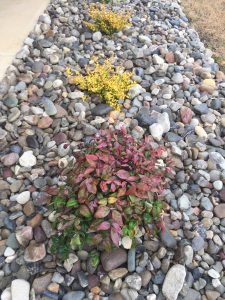 Emerald Green Arborvitae Trees (10g)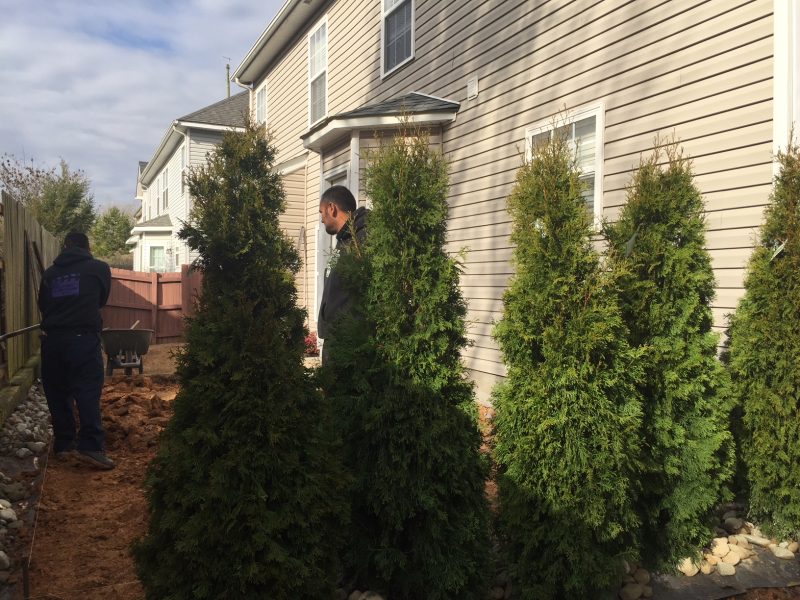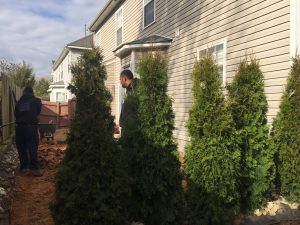 The landscaping project is basic with no annual maintenance to add more mulch or pine needles. The shrubs do not require annual pruning and the landscape fabric under the NE River Jacks will significantly reduce the weeds. The colors of the NE River Jacks, Sunshine Ligustrum and Blush Nandina look beautiful all year long.