Autumn is an awesome time to relish your fire pit. The cool late afternoons are the perfect time to gather your dead wood and begin to light your fire. The process of starting the fire is enjoyable and eases your tension away. The darkness and cold temperatures arrive quickly, but your warm fire after a hard work week on a Friday night is delightful.
Forget your stress as you look into the flames. Listen to the wood burn and appreciate nature and the sounds of burning fire. If you have company over, revel in the joy of their stories and laughter. Roast marshmallows with the kids. Drink a nice glass of wine. Savor the moments among friends and family around the fire.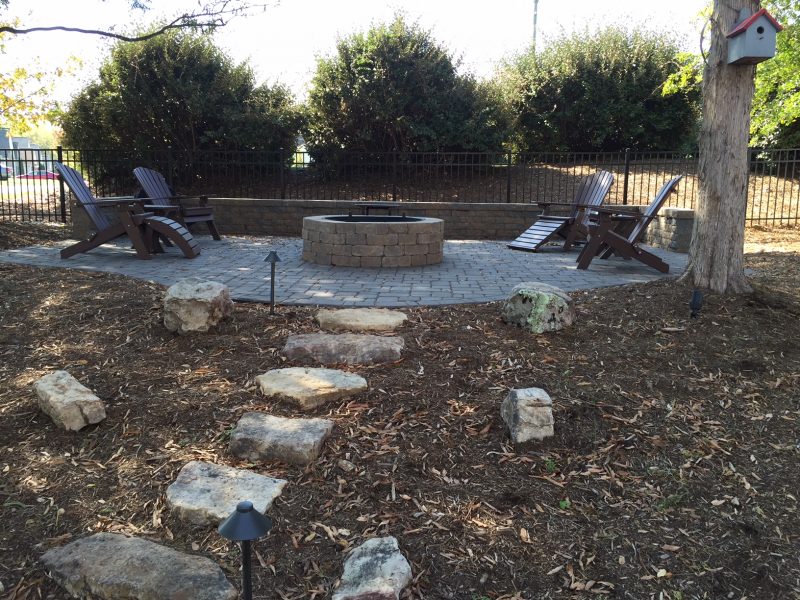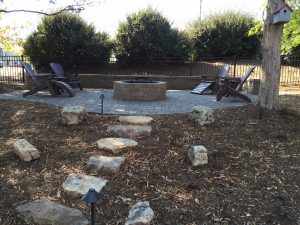 With all the technology treat yourself to a wilderness moments outside. You don't need to be in Great Smoky Mountains National Park or sleep outside to take pleasure in a camp fire. Your own custom built fire pit in your backyard can provide you with a sense of exhilaration. Sitting around a fire pit alone or with others on a crisp fall day is bliss.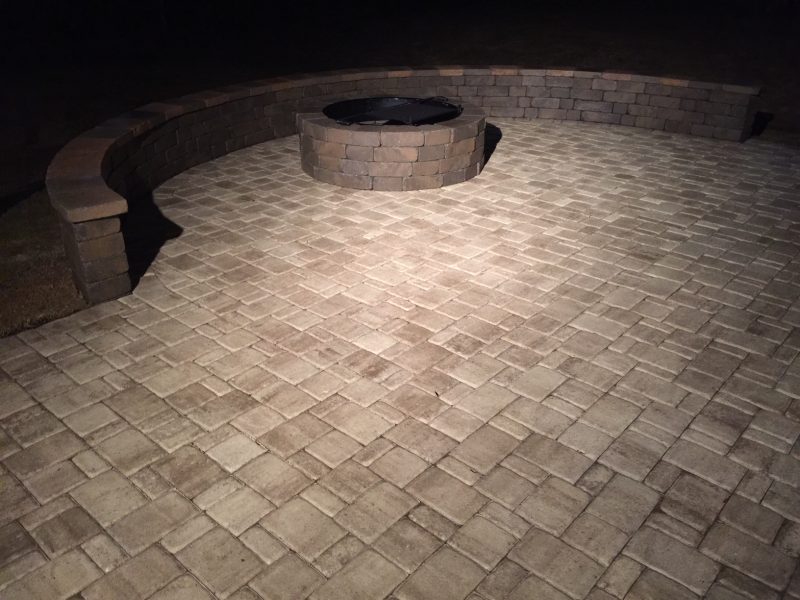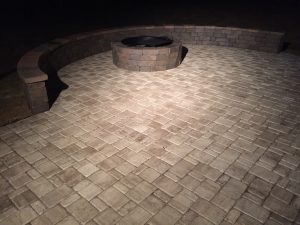 Mr. Outdoor Living will design and construct your outdoor living space. Within your paver patio you can bring the backyard party to life with your own custom fire pit.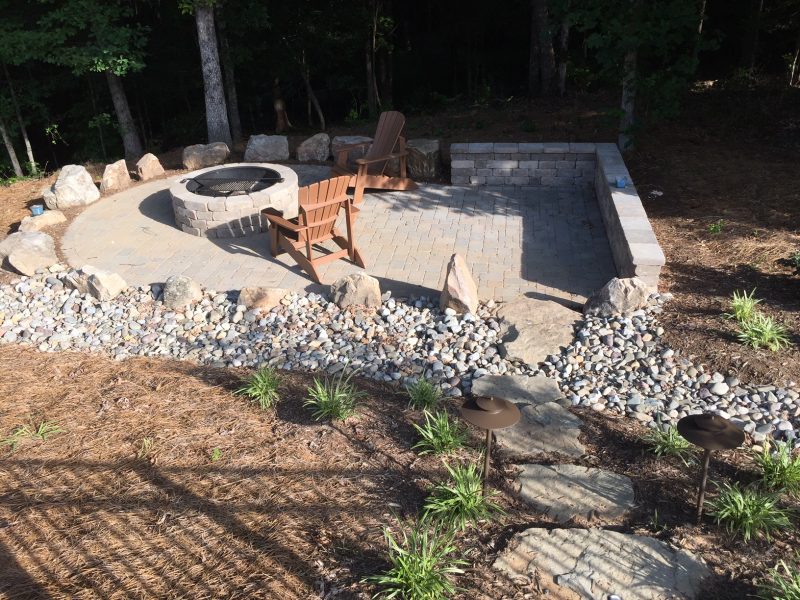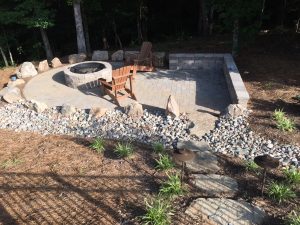 A backyard fire pit has become a common centerpiece within any outdoor living space. Mr. Outdoor Living can help you decide which option is best for you.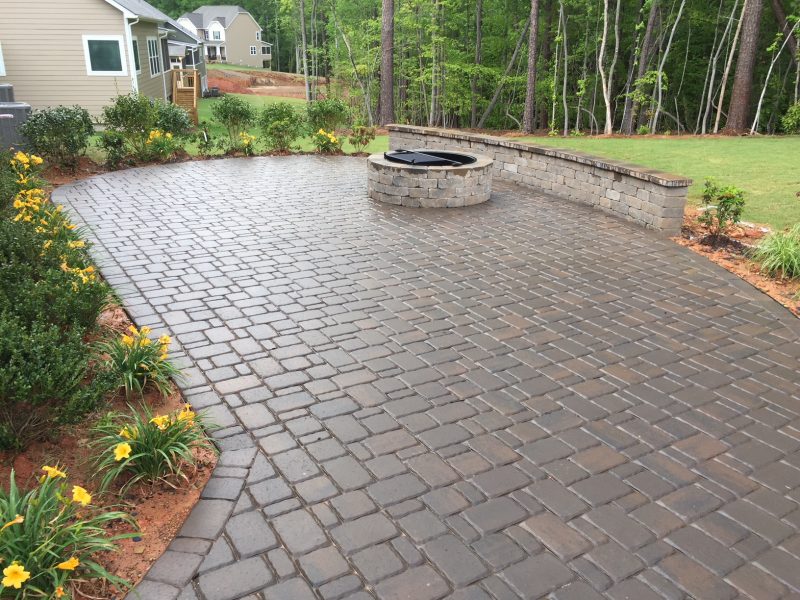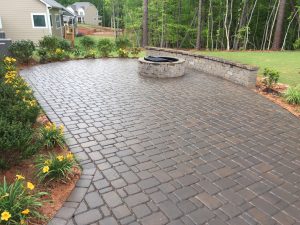 A few of the most popular fire pit element options are:
Belgard Colonial Weston Stone fire pit of approximately 3′ in diameter (interior) compete with 7 gauge heavy-duty steel insert and grilling tray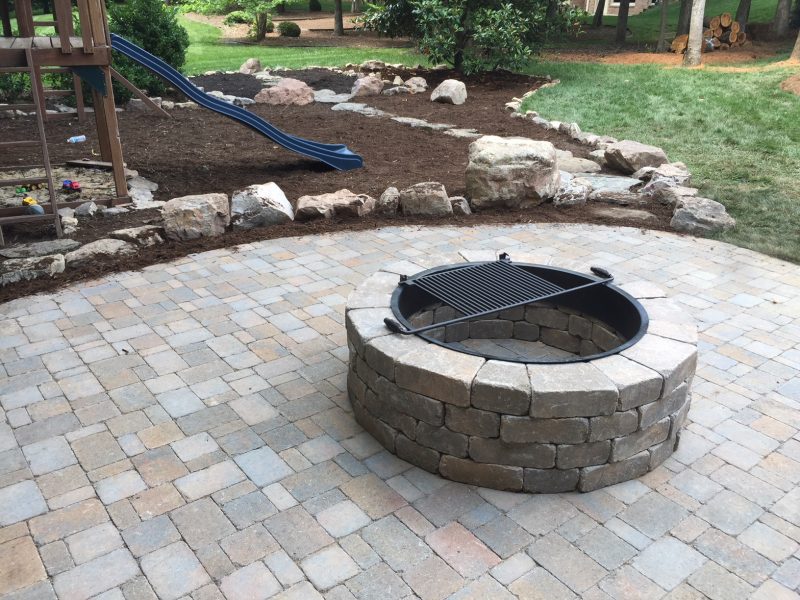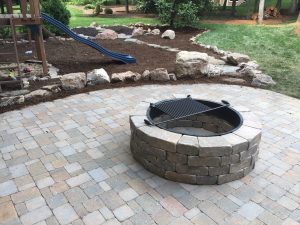 Belgard Fossil BelAir free standing fire pit (approx. 15" high above the patio, approx. 5' in diameter exterior, and approx. 3' diameter interior) complete with matching capstones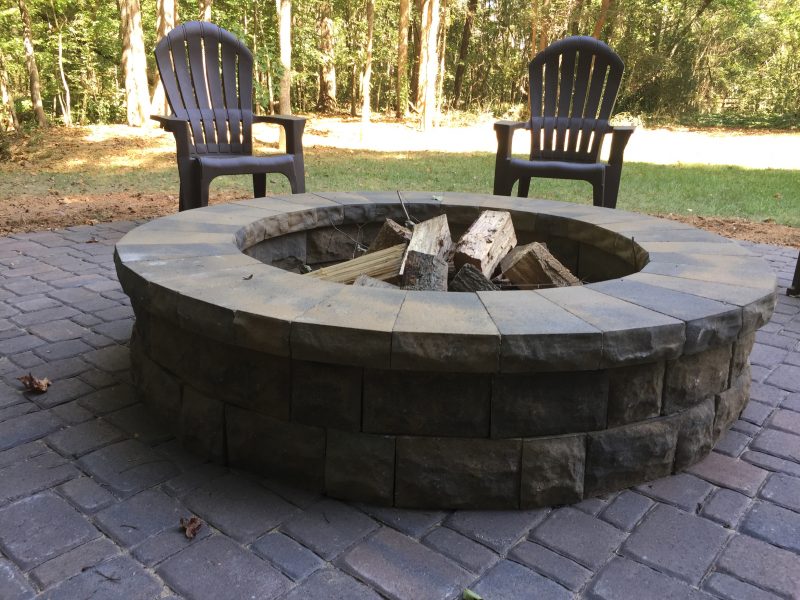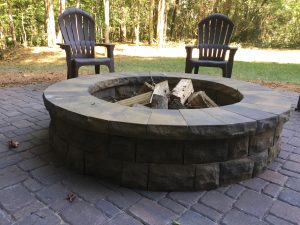 Belgard Sheffield Celtik free standing 90 mm custom fit pit complete with TN Brown natural stone capstones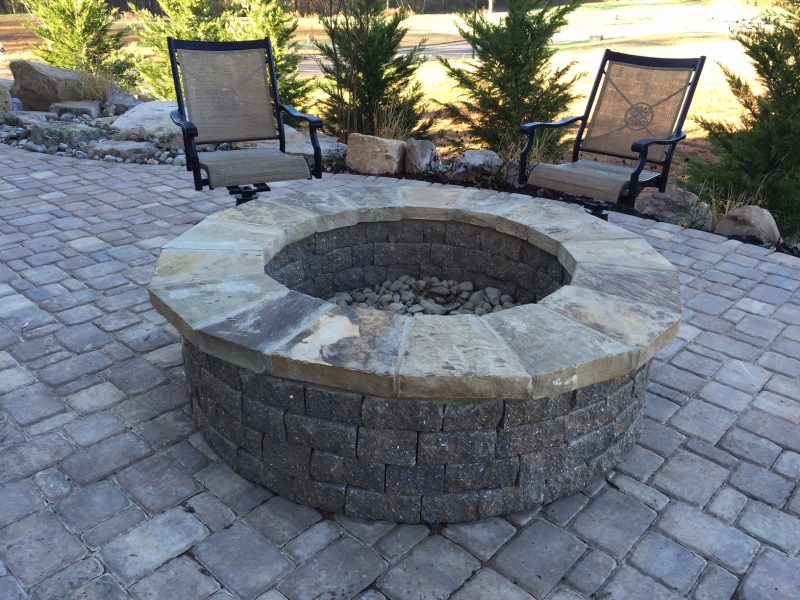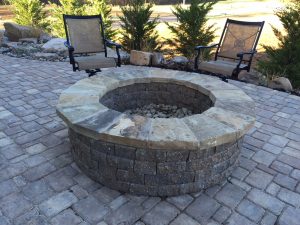 "Now we have research that shows homebuyers will pay a premium for a nicely landscaped property, particularly one that features elements like an outdoor fireplace and finished in stone or brick." – John Duffy of Duffy Real Estate.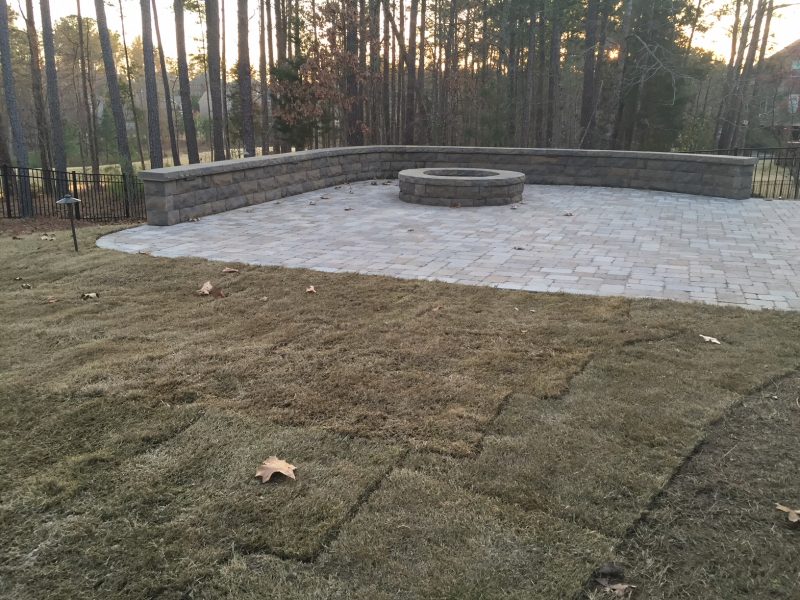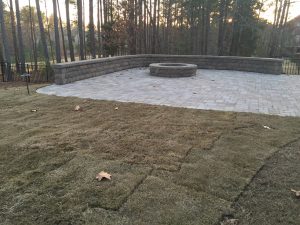 Don't wait until Spring to have the benefit of a wood burning fire pit. Gas options are available too.
Want to see more Belgard Products?  Visit their site here http://www.belgard.com/