Want to cook outside and share precious memories within the grandeur of your outdoor living area? You and your company will be thrilled with the benefit of steaks, hamburgers or hot dogs cooked to perfection while everyone is together on the patio laughing and savoring the moments. Let Mr. Outdoor Living build you an outdoor kitchen.
Celebrate with family and friends with the greatest grilling outdoor living spaces available. But, before the party and entertainment can begin, we need to know what you want. Mr. Outdoor Living makes is easy with pictures, examples, and simple designs. We even provide ball park prices in the first meeting.
Choosing the materials that are aesthetically pleasing to the outdoor living space is our job. Together we make each selection. The basic structures of outdoor kitchens are usually built the same. However, the attention to detail and managing all the aspects of the project is what we specialize in. There are hardscape, masonry, block, brick, natural stone, synthetic stone, granite, gas, electrical, and other items that Mr. Outdoor Living handles and manages.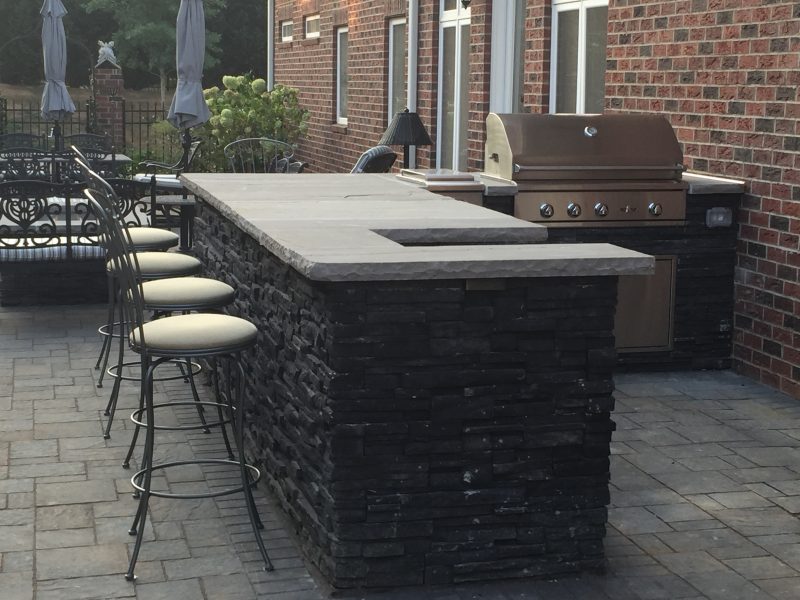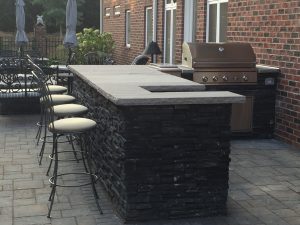 Your job is to benefit from the entertainment of your family or friends while cooking outside. You relax and enjoy your company versus being inside preparing the meal. Your outdoor living space is a wonderful place to socialize and take pleasure in. Why not have your cake and eat it too.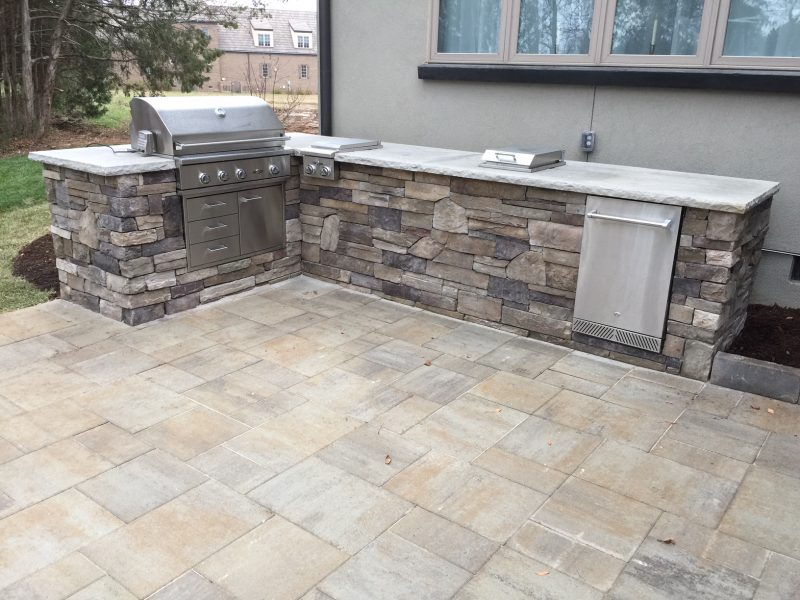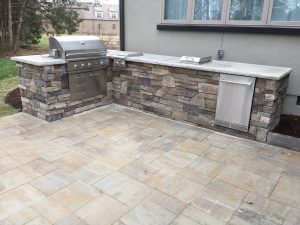 Want to make s'mores with the kids? The heat of the flame on your new fire pit can do it. Want to watch the football game outside while cooking your meal? The new outdoor kitchen built by Mr. Outdoor Living can make that happen. Do you want to barbecue, roast or use the smoker? We can create a comfortable outdoor living area custom fit for you.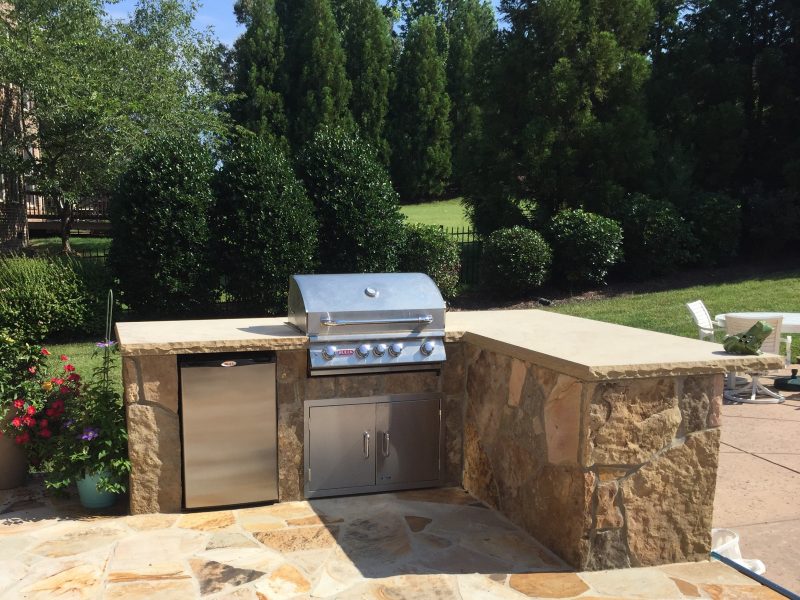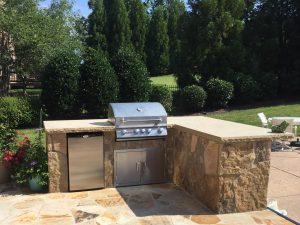 It is during the holidays when cooking outside is appreciated the most. From the summertime festivities to the Thanksgiving feast it is especially important to be prepared for those special moments of our lives. Having an outdoor kitchen complete with a hardscape paver patio can provide you with the proper space that makes your home a permanent staycation resort. Don't wait until tomorrow let's start your outdoor kitchen plan today.